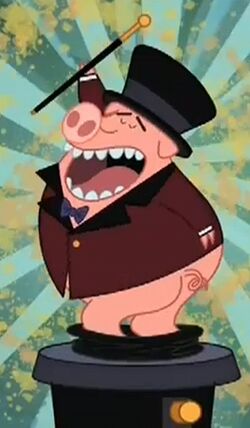 Mr. Jigglesworth is Entree's toy pig who dances and sings "I like to dance, without my pants. Dance,dance,dance." He ran out of batteries and could not dance and sing anymore for Entree and Peri (Walkie-Talkie Spinie-Suckie)
Even though he ran out of batteries, Entree made him dance and sing with no batteries. Then his voice started to get lower and stopped.
Ad blocker interference detected!
Wikia is a free-to-use site that makes money from advertising. We have a modified experience for viewers using ad blockers

Wikia is not accessible if you've made further modifications. Remove the custom ad blocker rule(s) and the page will load as expected.