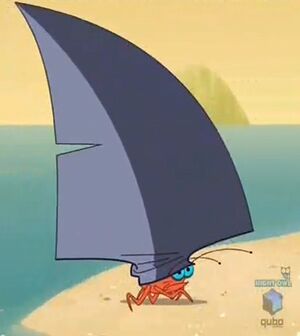 Sharkroach
was a four-legged cockroach mutant with a shark's dorsal fin on his back.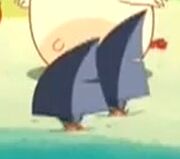 In "Stupid Means Never Having To Say I'm Sorry", his fin glided through the water around the tiny island on which Peri and Entrée were stuck. When they learned they were a few feet from the beach, he crawled out and said "It's a living."
Ad blocker interference detected!
Wikia is a free-to-use site that makes money from advertising. We have a modified experience for viewers using ad blockers

Wikia is not accessible if you've made further modifications. Remove the custom ad blocker rule(s) and the page will load as expected.